Agriculture Unmanned Aerial Vehicles (UAV) Sprayers
by Homeland Surveillance & Electronics LLC
---
Agriculture Sprayers
Comparison Chart
AG-VA Multi-Rotor Sprayers
Hercules Helicopter Sprayers
MRCD6 Multi-Rotor Sprayer
MRCD18 Multi-Rotor Sprayer
MRCD24 Multi-Rotor Sprayer
RHCD-01 Helicopter Sprayer
RHCD-80-1 Helicopter Sprayer
RHCD-80-15 Helicopter Sprayer
How UAV Sprayers Work
What is Vegetation Index Vigor
NDVI Multi-Spectral Cameras
UAVs On The Farm
Guide To Managing Prickly Pear
Farm Bureau - Drone ROI
UAV Role In Agriculture
UAV Planting Trees
Banana Growers
Big Yields Research Center
Precision AG In The Drone Age
Yamaha RMAX Crop Sprayer
---
Other Commercial Platforms
914 Rotax Manned/Unmanned
Alliance HD Helicopter
Alliance Gas Helicopter
Avenger Electric Helicopter
RDASS Q1000 Quad-Rotor
Delta-FW70 Fixed Wing
---

Satellite quality data,
leaf-scale resolution!
---
UAV Pilot Training School
Class Size Are Limited
---
FLY LEGAL



Avoid Fines & Jail Time
---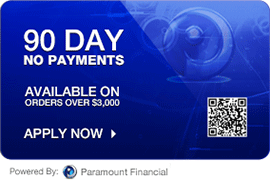 ---
---
---
---
---
---
---
---
---
---
---
Video Library
---
FAA Releases Small UAS Notice of Proposed Rulemaking! - Check out the provisions being proposed in the FAA's Small UAS NPRM.
---
FAA Grants UAV Permits for Agriculture & Real Estate Companies - The Associated Press reports that on Tuesday, the FAA issued exceptions to the commercial UAV ban, permitting the monitoring of crops and real estate use for aerial photographs of properties for sale. This is the first time permits have been granted to agriculture and real estate companies.
---
FAA Poised to Include Limitations on Hobbyist UAVs - The FAA is proposing to amend its regulations to adopt specific rules for the operation of small unmanned aircraft systems (UAS) in the National Airspace System (NAS).

.
---
Judge Rules Against FAA in 'Landmark' UAV Challenge - In a decision dated March 6, NTSB Judge Patrick Geraghty found that the FAA has no regulations that apply to model aircraft or that classify a model aircraft as an unmanned aircraft system.
---
UAV FAA Regulations - For more than five decades, the Federal Aviation Administration (FAA) has compiled a proven track record of introducing new technology and aircraft safely into the National Airspace System (NAS).
---
FAA Fact Sheet – Unmanned Aircraft Systems (UAS) - For Immediate Release.
---
FAA Certificate of Authorization or Waiver (COA) - Before you can operate a UAV in National Airspace System (NAS) you must have a COA. The average time to issue an authorization for non-emergency operations is less than 60 days,
---
---
---
New & Used UAV For Sale - Commercial, industrial, military, first responders and police UAV's with 1 - 75 lb payload helicopter UAV. Autopilots, cameras and more. Check them out!
Demo UAV For Sale - Great Saving on our Demo Unmanned Aerial Vehicles UAVs For Sale. All of our Demo UAV Units for sale have low flight hours and are in excellent condition.
---
The UAV Blog - Find out what others are saying about the World of UAVs. Share your 2 cents worth with them! No Sign-up required!
---
---
---
RedEdge™
Satellite quality data,
leaf-scale resolution!

5 COLOR MULTI-SPECTRAL CAMERA
Designed for the agriculture market.

Blue - Green - Red - Red Edge - Near-Infrared
New technologies are revolutionizing the use of remote sensing in agriculture. The widespread availability of low cost drones enables agricultural professionals to cost-effectively gather crop health information without waiting for satellite passes or paying the high costs of manned-aircraft flights. Information can be collected at resolutions measured in just inches per pixel. Data captured on a frequent basis enables growers and agronomists to map the health and vigor of crops today as well as observing how that crop is changing over time.

MicaSense delivers technologies that enable this revolution. Our advanced data gathering and processing system, coupled with professional analysis tools, provide accurate and repeatable information on the status of a crop. Raw data from the MicaSense camera is transformed into vegetation index maps. Powerful analytics provide time-based trends and change maps. Analysis tools such as plant population counts enable optimized farm management.
The MicaSense RedEdge™ is an advanced, lightweight, multispectral camera optimized for use in small unmanned aircraft systems, and available for use on manned aircraft as well. RedEdge™ provides accurate multi-band data for agricultural remote sensing applications.

RedEdge™ is much more than just a camera, sharing more design features with Earth imaging satellites than it does with standard consumer cameras. Industrial imaging sensors provide high dynamic range in varying lighting conditions while removing artifacts commonly seen in drone video and imagery. Coupled with MicaSense Data Services, RedEdge™ provides a complete imaging, processing, and analysis system ready for integration with any platform.

Need a closer look? Unplug your RedEdge™ and go handheld. An integrated shutter button lets you take close-ups of areas of interest, and with the optional GPS module, maintain geo-tagging and time-stamping of all of your multispectral images.
Features
More than just pretty pictures - simultaneous capture of five discrete spectral bands optimized for crop health data gathering.

Fly fast - we can keep up! Capturing all bands once per second enables faster flight speeds and lower altitude captures.

Distortion-free - global shutter design creates distortion-free images on every platform.
Single card - tired of juggling multiple cards? With RedEdge™, one SD card stores all images and data for easy data transfer.

Metadata included - all image files are time-stamped and geo-tagged, no third party tools or autopilot logs required.

Fully calibrated - leave your integrating sphere at home, we have you covered. Every camera comes fully calibrated for precise, repeatable measurements every time.

Stand-alone - with external GPS connections and self-triggering capability, easily collect geo-tagged data without any connections to the host vehicle.

Data at your fingertips - With Wi-Fi built in, preview images and change settings from your phone, tablet, and computer.

Fully integrated - our convenient Ethernet, serial, and Wi-Fi host interfaces allow tight integration with any platform.

No moving parts - solid-state design means nothing to break on those dusty days or the occasional harsh landing.
Specifications
Weight 150 g (5.3 oz)
Dimensions 4.8" x 2.6" x 1.8" (12.1 cm x 6.6 cm x 4.6 cm)
Spectral Bands Narrowband filters for Blue, Green, Red, Red Edge, Near-Infrared
Ground Sample Distance 8.0 cm/pixel (per band) at 120 m (~400 ft) AGL
Capture Speed 1 capture per second (all bands), 12-bit RAW
---
Example Applications
Multispectral remote sensing provides radically new perspectives on the health and vigor of crops. It allows growers and agronomists to detect areas of stress in a crop and manage these issues immediately. It enables precise application of nutrient inputs and disease preventative actions based on the actual field conditions today. Below are some examples of images and vegetation-index maps using data captured with the MicaSense RedEdge™ camera and analyzed through our data processing tools. Higher vigor areas show as higher numbers. See the FAQ for details on NDVI.

Converted Single Image Camera
Blue, Green, Red


MicaSense Red Edge
Blue, Green, Red, Red Edge, Near-Infrared
---
Vineyard (from 400 ft)
NDRE (Red Edge-Based NDVI)
---
Corn (from 400 ft)
Green-Based NDVI
---
Vineyard (from 200 ft)
Color Composite and NDVI
---
Vineyard (from 400 ft)
NDVI
---
Leeks (from 400 ft)
NDVI
---
Data Services
Launching in early summer of 2015, MicaSense offers a powerful data service for storage, processing, analysis, and presentation of multispectral data. Using a secure cloud-based server, your raw data is processed into actionable information that can be accessed from any internet-connected device.
Fly your mission
Securely upload
your raw data
Accurate crop-health maps
automatically created
View and manage your
data from anywhere
Secure - Your data is encrypted during upload and storage.

Accurate - We do the heavy lifting to provide you reliable data. Our processing workflows include band-to-band registration and implementation of camera calibration parameters to ensure accurate results.

A Complete Solution - Your processed data is presented as ortho-rectified map layers, vegetation index layers (NDVI, GNDVI, GRVI, etc.), and analytics information maps.

Easy to Navigate - Our intuitive user interface allows you to quickly define field boundaries, manage data layers and overlays, and securely share your data.

Flexible - Our data platform includes an API for access by developers and customized application integrators.
---
Y

ou will find here sample images and processed orthomosaics representative of RedEdge. The following types of files are included:

Sample RAW Image Files: Containing the unprocessed output files, as they are captured by the camera (one 16-bit RAW TIFF file per band).

Rendered Images: Multi-color renderings of various vegetation indices and composite images generated from the reflectance-calibrated GEOTIF files.

Orthomosaic GEOTIF File: These files show a fully processed output in GEOTIF format. These files contain reflectance-calibrated bands normalized so that a pixel intensity value of 32768 corresponds to 100% reflectance for each band. Each layer of the GEOTIF is registered to all others at the pixel level. Note that these images may not open correctly in some image viewers. They are intended to be viewed using GIS software (ArcGIS, ArcMap, QGIS ...)
---
Potatoes and Canola


Data captured at 60 meters AGL (200 ft AGL) using RedEdge with 4 bands.

Sample RAW Image Files:
Double Click for Larger Images
| | | | |
| --- | --- | --- | --- |
| | | | |
| Blue (480 nm) | Green (540 nm) | Red (670 nm) | Near IR (840 nm) |
| | | | | |
| --- | --- | --- | --- | --- |
| Rendered Images: | | | | |
| | | | | |
| RGB | CIR | NDVI | GNDVI | GRVI |
---
Grazing Field
Data captured at 60 meters AGL (200 ft AGL) using RedEdge with 5 bands.

Sample RAW Image Files:
Blue
(480 nm)
Green
(560 nm)
Red
(670 nm)
Red Edge
(720 nm)
Near IR
(840 nm)
Note: white items are grazing animals.
| | | | | |
| --- | --- | --- | --- | --- |
| Rendered Images: | | | | |
| | | | | |
| RGB | CIR | NDVI | NDRE | NDVI |
---
Vineyard
Data captured at 135 meters AGL (450 ft AGL) using RedEdge with 5 bands.

Sample RAW Image Files:
Blue
(480 nm)
Green
(560 nm)
Red
(670 nm)
Red Edge
(720 nm)
Near IR
(840 nm)
Blue
(480 nm)
Green
(560 nm)
Red
(670 nm)
Red Edge
(720 nm)
Near IR
(840 nm)
| | | | | |
| --- | --- | --- | --- | --- |
| Rendered Images: | | | | |
| | | | | |
| RGB | CIR | NDVI | NDRE | NDVI Vines |
---
Frequently Asked Questions
What is Intelligent Image Processing IIP?

Image processing is required to convert the hundreds or thousands of images into one image, and then that is converted to what is known as NDVI. If you have not been involved with this specific image processing in the past, then it is highly recommended that you contact a professional processor as the procedures are very tedious and require much time, computing power, and monetary investment. You can purchase Pix4D or an equivalent for $5,000, spend thousands on a high speed computer, take countless classes, and still be frustrated. To reiterate, it is highly recommended to start off using post processing services from a company such as Micasense and other companies, have upload portals to upload images, super computers to process the data efficiently, specialized software, and some have a PhD agronomists to provide you with the proper data. Get your business up and running using a data processor, first, and if, later, you find you have excess time, money, and patience, you may attempt to process the data yourself. Even then, the cost assessment and resulting quality of data between using an online post data processing service and performing the task yourself is highly in favor of using an online service. Provided you have the proper background, this may not pertain to you; however, for those who are inexperienced in this type of data processes, using an online data processor is strongly recommended. Using an online service is both more cost effective and simpler (no equipment to purchase or software to lease) and the results are guaranteed. Using one of these services will guarantee the availability of the data to your customer for certain.
What is multispectral imaging?

The colors we see in light are defined by the wavelength of that light. Plants absorb and reflect light differently depending on this wavelength. Plants typically absorb blue light and red light, while reflecting some green light. They also reflect a much larger amount of near-infrared (NIR) light, which is not visible to the human eye but is visible to the RedEdge™. The reflectance curve of a typical plant is shown below. Reflectance is the percent of light that is reflected by the plant.

By measuring the reflectance of a plant at different wavelengths, multispectral imaging enables identification of areas of stress in a crop, and provides a quantitative metric for the vigor of a plant.
How do multispectral cameras work?

Multispectral cameras work by imaging different wavelengths of light. The MicaSense RedEdge™ multispectral camera has 5 imagers, each with a special optical filter that allows only a precise set of light wavelengths to be captured by that imager. Once processed, the output of the camera data is a set of images where the value of each pixel is equal to percent reflectance of light for that particular wavelength. These sets of images are then stitched together to create geographically accurate mosaics, with multiple layers for each wavelength. Mathematically combining these layers yields vegetation indices. There are many types of vegetation indices that measure different characteristics of a plant. Some indices, for example, are useful for measuring chlorophyll content of plant leaves. Other indices can be used to estimate nitrogen content. Other indices provide indications of water stress. One popular index is the Normalized Differential Vegetation Index (NDVI, created by combining the reflectance from red and NIR light.
How does RedEdge™ differ from a single-imager multispectral camera?

A single-imager multispectral camera uses a blocking filter, combined with the standard camera's built-in filter to capture information in 3 wavelengths of light. Because these imagers aren't optimized for remote sensing, the built in filters are wideband and suffer from data contamination from neighboring bands. This figure shows a comparison of the RedEdge™ narrowband optical filters and the filters used in a typical single-imager camera.

The RedEdge™ camera uses narrowband filters with known characteristics combined with factory calibration parameters, enabling accurate measurements of reflectance that a converted camera simply cannot match.
---
NDVI Explained
A simple overview of how drones are used in the farming industry to provide aerial imagery to create NDVI maps to improve crop yields, reduce farming costs, protect the environment and quantify crop damage insurance claims
The FAA recognizes that drones are essential to increasing the productivity of farmlands. Small drones pose a limited risk of injuring people, other aircraft, and property. Thus FAA approval to use drones for farming is coming soon.
Probable FAA policies will revolve around safety, primarily collision avoidance.
Daylight operation
LOS (Line of Sight) Operation
400' Ceiling
Various safety devices, pilot and aircraft certifications, training, safety protocols, etc.
Agronomists using drones to assist their recommendations for fertilizer and pesticide application can improve the bottom line to farmers by as much as 15%, and help the environment as well.
The world's farmers must increase yields to feed the world's rapidly growing population. Drones are the latest technological advancement to assist in increasing crop yields while lowering pollution and costs.
Large fields and tall crops are extremely difficult to assess from the ground. Drones provide aerial access at a relatively low cost.
Agronomists operate the drones themselves or hire local drone service providers to fly the fields.
Normalized Difference Vegetation Index (NDVI) is an extremely important tool to determine if crops are stressed. NDVI compares bands of light to accurately determine plant stress. This is state of the art technology. Wikipedia explains NDVI in detail.
Photos directly from the onboard NDVI compatible camera are unusable as is. The photos must undergo special processing.
First, individual photos are stitched together to make one large photo. Online processors are used for this operation due to the high cost and complexity of the hardware and software.
The high quality single image is converted to a NDVI image. NDVI processing software is inexpensive and easy to use though the same online processors who stitched the photos offer this service inexpensively.
The agronomist uses both the normal and the NDVI images with more traditional methods to assess plant stress.
Plant stress can be detected well before it can be seen with the naked eye as well as after obvious damage is apparent.
The agronomist then performs "ground truthing" combined with other traditional methods to verify the NDVI data and determine the cause of the stress. Often the agronomist physically walks into the field and looks at the plants where the NDVI has identified problem areas.
The agronomist then makes recommendations to the farmer. If variable rate applicators are used by the farmer, then varying rates of fertilizer and pesticides are recommended which reduce treatment costs, protect the environment by reducing unnecessary over-applications, and increase yields.

The three photos below are all derived from only one camera. While you see a low resolution image here, the resolution of the actual photo is high enough to see individual blades of grass! The agronomist saves time because if bare earth, standing water or another obvious problem is identified using the image there is no need to walk the field. The sod farmer in this case uses this data to identify excessively large bare spots early on in the growing cycle to replant problem areas and improve yield per acre.
---

Invasive Species Detection: Canadian Thistle

An NDVI map helped confirm the presence of a Canadian Thistle infestation on this 122 acre corn field. A flat rate herbicide prescription was applied to the entire field.

As shown in the aerial imagery, inspections confirmed that only 0.6 acres required treatment. An herbicide reduction of over 99% would have been possible with a variable rate prescription, decreasing the overall environmental impact and yield loss.

What is the Normalized Difference Vegetation Index (NDVI?

NDVI maps are useful for detecting plant stress that may be invisible to the human eye. By measuring the spectral characteristics of plants with remote sensors, vigor can be assessed based on the amount of visible light being absorbed in relation to the amount of near-infrared light being reflected by the plant. The healthier the plant, the greater the difference between the two spectral values.

---

Crop: Corn
Location: NE Kansas
Acreage: 121.82

---

Environmental Impact

Prescription:
10 gallons/acre (diluted)
6.6 pints/acre (concentrate)
Flat rate area:
121.82 acres
Variable rate area:
(-) 0.60 acres
121.22 acres
Herbicide reduction:
1,212.2 gallons (diluted)
100.0 gallons (concentrate)

---

Cost Savings Impact

| | |
| --- | --- |
| Herbicide cost | $32.27/acre |
| Flat rate treatment | $3,931.13 |
| Variable rate & services | (-) $506.63 |
| Net cost reduction | $3,424.50 |

Potential savings / total acreage
($3,424.50 / 121.82) =

INPUT COST SAVINGS:

$28.11/acre