Agriculture Unmanned Aerial Vehicles (UAV) Sprayers
by Homeland Surveillance & Electronics LLC
---
Agriculture Sprayers
Comparison Chart
AG-VA Multi-Rotor Sprayers
Hercules Helicopter Sprayers
MRCD6 Multi-Rotor Sprayer
MRCD18 Multi-Rotor Sprayer
MRCD24 Multi-Rotor Sprayer
RHCD-01 Helicopter Sprayer
RHCD-80-1 Helicopter Sprayer
RHCD-80-15 Helicopter Sprayer
How UAV Sprayers Work
What is Vegetation Index Vigor
NDVI Multi-Spectral Cameras
UAVs On The Farm
Guide To Managing Prickly Pear
Farm Bureau - Drone ROI
UAV Role In Agriculture
UAV Planting Trees
Banana Growers
Big Yields Research Center
Precision AG In The Drone Age
Yamaha RMAX Crop Sprayer
---
Other Commercial Platforms
914 Rotax Manned/Unmanned
Alliance HD Helicopter
Alliance Gas Helicopter
Avenger Electric Helicopter
RDASS Q1000 Quad-Rotor
Delta-FW70 Fixed Wing
---

Satellite quality data,
leaf-scale resolution!
---
UAV Pilot Training School
Class Size Are Limited
---
FLY LEGAL



Avoid Fines & Jail Time
---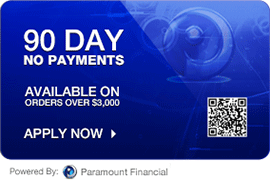 ---
---
---
---
---
---
---
---
---
---
---
Video Library
---
FAA Releases Small UAS Notice of Proposed Rulemaking! - Check out the provisions being proposed in the FAA's Small UAS NPRM.
---
FAA Grants UAV Permits for Agriculture & Real Estate Companies - The Associated Press reports that on Tuesday, the FAA issued exceptions to the commercial UAV ban, permitting the monitoring of crops and real estate use for aerial photographs of properties for sale. This is the first time permits have been granted to agriculture and real estate companies.
---
FAA Poised to Include Limitations on Hobbyist UAVs - The FAA is proposing to amend its regulations to adopt specific rules for the operation of small unmanned aircraft systems (UAS) in the National Airspace System (NAS).

.
---
Judge Rules Against FAA in 'Landmark' UAV Challenge - In a decision dated March 6, NTSB Judge Patrick Geraghty found that the FAA has no regulations that apply to model aircraft or that classify a model aircraft as an unmanned aircraft system.
---
UAV FAA Regulations - For more than five decades, the Federal Aviation Administration (FAA) has compiled a proven track record of introducing new technology and aircraft safely into the National Airspace System (NAS).
---
FAA Fact Sheet – Unmanned Aircraft Systems (UAS) - For Immediate Release.
---
FAA Certificate of Authorization or Waiver (COA) - Before you can operate a UAV in National Airspace System (NAS) you must have a COA. The average time to issue an authorization for non-emergency operations is less than 60 days,
---
---
---
New & Used UAV For Sale - Commercial, industrial, military, first responders and police UAV's with 1 - 75 lb payload helicopter UAV. Autopilots, cameras and more. Check them out!
Demo UAV For Sale - Great Saving on our Demo Unmanned Aerial Vehicles UAVs For Sale. All of our Demo UAV Units for sale have low flight hours and are in excellent condition.
---
The UAV Blog - Find out what others are saying about the World of UAVs. Share your 2 cents worth with them! No Sign-up required!
---
---
---
AG-UAV Sprayers
One of the most advance sprayer technology on the market!
Best Price - Best Flight Time - Best Coverage Rate
The AG-UAV Sprayer is available in 3 Models. The AG-VA Multi-Rotor is Cutting Edge Technology with a coverage rate of 33 1/3 acres/hour or 1,000 in about 30 hours. The AG-UAV sprayers are equipped with Mission Planning Autopilot, Flight Controller and GPS. The AG-UAV are the most advanced UAV Crop Sprayer platform on the market. Compare with other UAV sprayers and you'll agree the AG-UAV line of prayers are the most cost effective, efficient and advanced UAV sprayers on the market. The AG-UAV Series are water resistant.
* Coverage rate 33 acres/hr *

* Cutting edge and completely automated system

* Mission Planning Autopilot and Flight Controller and GPS

* Use multiple drones simultaneously to cover large areas
---
MODEL
DESCRIPTION
WHEELBASE DIAMETER
HEIGHT
EMPTY WEIGHT
MAX PAYLOAD
AG-6A

• Hex Configuration (6 motors)
• Capacity: 6 kg
•Sprayflow: 0.5--1.1L/min
• Endurance: 8-15 min (Depending on wind, flight speed, payload & spray volume)
• High efficiency
1100mm
650mm
8kg
6kg
AG-8A

• Octo Configuration (8 motors)
• Capacity: 10 kg
•Sprayflow: 0.8--1.8 L/min
• Endurance: 10-20 min (Depending on wind, flight speed, payload & spray volume)
• High efficiency:
1360mm
650mm
9.5kg
10kg
AG-6A+ v2

• Hex Configuration (6 motors)
• Capacity: 20 kg
•Sprayflow: 0.9--2.4 L/min
• Endurance: 15-30 min (Depending on wind, flight speed, payload & spray volume)
High efficiency:
1450mm
650mm
14.2kg
20kg
---
* Coverage Rate

Medium Speed:

Coverage rate: Med speed = 5 m/s , Area Covered by Sprayer = 5 m => Coverage = 5 m/s * 5 m = 25 sq. m / s = 0.0061776 acres/second

Coverage rate for 60 minutes = Coverage rate * 3600 s = 22.23 acres/hr

Coverage rate: Max speed = 10 m/s , Area Covered by Sprayer = 5 m => Coverage = 10 m/s * 5 m = 50 sq. m / s = 0.012355 acres/second

Coverage rate for 60 minutes = Coverage rate * 3600 s = 44.47 acres/hr

Average of both: 33.5 acres/hr (Usually when operating UAV at 7m/s speed)

These are for illustrative purposes only and does not take into account refueling time etc. The small the payload means more time spent filling the container. Note: Flight time and endurance depends on several factors such as wind, speed of the aircraft and the flow rate in which the liquid leaves the tank. In other words, carry the full payload will decrease the flight time vs. a flow rate of 1 liter per minute will increase the flight time. Naturally, without any payload will maximize its flight time.
---
UAV CROP SPRAYING AGRICULTURAL EQUIPMENT

Spray droplet diameter: 60 – 180 μm

Optimal flying speed: 1 – 10 m/s

Spraying swath: 3 – 5 m (even atomization)

Pesticide/Liquid load: 10 – 20 kg

Optimal spraying height: 1 – 5 m

Control: Automatic scheduled or remotely controlled

Discharge: 6-spray nozzle

Outflow rate: 0.5 –2.4 L/min (adjustable) (See above for specific model specifications.)
---
AG-UAV SPRAYER
| | | | |
| --- | --- | --- | --- |
| NUMBER | PART | NUMBER | PART |
| 1 | Motor | 10 | Pump Interface |
| 2 | Propeller | 11 | Tank |
| 3 | Motor Mount | 12 | Pump |
| 4 | GPS Antenna | 13 | Landing Gear |
| 5 | Dome | 14 | GPS Holder |
| 6 | Folding Arms | 15 | Top Plate |
| 7 | Support Rod | 16 | On Board Electronics |
| 8 | Nozzle | 17 | Bottom Plate |
| 9 | Sprayer Pipe | 18 | Landing Gear Vertical Support |
---
AG-UAV SPRAYER PACKAGE
INCLUDES:
QTY
TOTAL
PACKAGE
Ready To Fly Aircraft w/autopilot
1
Spraying Equipment
1 set
Liquid Carrying Tank
1 set
Radio Controller
1 pc
WiFi/Data Communication Module
1 pc
Ground Station Tablet
Optional
Industrial Carrying Case
1 pc
Assembly Tools
1 set
Manual
1 pc
Aerial Imaging Package
Optional
---
SPECIFICATIONS AG-8A UAV

AERIAL SUBSYSTEMS

Aerial subsystems encompass all major areas of the system that operate in the air. Listed component amounts are relative to one operating product unit.

PROPULSION MOTORS

ELECTRONIC SPEED CONTROLLERS

POWER SOURCES

16000 mAh, 6S, 22.2v DC, Lithium-Polymer x4

Max Power: 1200W

PROPELLERS

STRUCTURES FRAME

Current Configuration: Octocopter (8 Motors) & Hexacopter

X-frame design

Diagonal wheel base 1100-1450 mm depending on model

Lightweight aluminum and carbon fiber construction allows for heavier payload options.

ENDURANCE

+ Operation:

Operating Altitude: 1200m AGL (Above Ground Level)

Maximum Launch Altitude: 8000m AMSL (Above Mean Sea Level)

Range of Operation: 5000 line of sight operation

+ Maximum Takeoff Weight: 30.3 KG

Takeoff Clearing 5m x 5m
Safety Functions:

Full dual redundancy (Gemini M & Gemini S -full GPS, IMU, Compass and controllers

Automatic switching in real-­time between compass, IMU, GPS or controller if one fails.

Rotor fail protection: If one rotor fails, flight controller will compensate for lost rotor and will notify operator via on-screen warnings; aircraft maintains stability allowing operator to safely land.

Full Black Box / Flight recording of all flights: flight data shows a real-time video of all operator control input, GPS statuses, vibrate, shake and motor balance statuses along with battery voltage and all other critical telemetry data allowing operator to fully track entire history. All flights are automatically saved on Ground Station. This further adds to safety for operator and VO training as operator-caused issues can be quickly identified. Further, it allows for remote diagnostics and has a financial benefit not requiring aircraft and components to be unnecessarily shipped.

Safety parameters: max altitude, distance from home, horizontal speed and vertical speed: defaults are set by HSE, customer can set these as well.

High Visibility LED Aviation Lighting: long-range visible, high intensity LED strobes

Intelligent Assisted Launch and Landing: aircraft uses GPS and IMU data to determine when the craft is fully on the ground, meaning the craft will not shut rotors off until firmly on the ground. Aircraft also uses IMU data to safely and smoothly handle Ground Effect which lessens stress and accident likelihood for operator.

Flight Stall Prevention: Flight controller prevents accidental 'throttle zero' motor stall while in air - in an emergency, operator can switch instantly to 'manual' mode to activate rotor kill.

Semi-Automatic Navigation: allows operator to manually override speed and altitude instantly during automatic Ground Station controlled flights

5 Second Auto Lock Rotors: automatically locks rotor from accidental turning after initial power connected and again 5 seconds after rotors stop.
Ability to change parameters in realtime (during flight)

Ability to program, calibrate, debug, and modify Flight Controller information without power to rotors: allows safe physical interaction with UAV while performing maintenance and servicing.

Ability to move or edit "Home" (return to home) location if original becomes obstructed (animals, people, or too far of a distance, etc.) after initial launch - if a failure occurs, UAV will land at newly designated location.

Geo Fencing to prevent the aircraft from flying above the legal height limits or flying in restricted airspace.

+ Temperature:

+ Wind:

Optimally functional in up to 20-40 km/h cross winds

R&D underway for functionality in 50-60 km/h cross winds

+ Rain:

AVIONICS CONTROL

Autopilot

Configuration Supported: +4,x4,+6,x6,y6,+8,x8

Flight Controller and GPS

S-Bus receiver technology

Operating voltage: 5.7V

Position hold accuracy: vertical +/-0.5 m, horizontal +/-1.5m

Maximum Tilt: 35 degrees

Maximum cruise speed: 43.2 km/hr

Maximum crosswinds: 30.1 km/hr

Mass:
Autopilot module: 119 gram (each x2)
GPS: 37 gram (each x2)

Dimension:
Autopilot module: 70.5mm X 41mm X 25 mm (each x2)
GPS: 55mm(diameter) X 11mm (each x2)
LED: 17mm X 17mm X 5.5mm

COMMUNICATION

+ 2.4 GHz Control Radio Tx/Rx 14 Ch

+ Proprietary Communication Radio Algorithm

GROUND SUBSYSTEMS

Ground subsystems encompass all major areas of the system that operate on the ground. Listed component amounts are relative to one operating product unit.

GROUND STATION

Digital video transmission

Anti-jamming

Secure AES encryption

Can serve as No-line of sight communication relay

Auto power mode selection

Auto forward error correction

Retains memory when there is sudden power loss

High receiving sensitivity, single antenna -92dBm,

TRANSMITTER AND RECEIVER

Operating voltage: DC7V – 16.8V

Operating current: < 1A @ 12V

Operating frequency: 425 MHz ~ 445 MHz

Drift from central frequency: +/- 40 Hz

Radio frequency bandwidth: 1.25/2.5 MHz or 6/7/8 Mhz

Output power: > 27 dBm

Carrier to Noise: > 28 dBm @ 28 dBm

Modulation scheme: COFDM

Digital modulation scheme: QPSK/16QAM @ 1.25/2.5 MHz, QPSK/16QAM/64QAM @ 6/7/8 MHz

Forward Error Correction Bit Rate: 1/3, 2/3, @ 1.25/2/5 MHz ½, 2/3, Ύ, 5/6, 7/8 @ 6/7/8 MHz

Carrier Mode: 2K

Guard Interval: 1/8, 1/16, @ 1/25/2.5 MHz Ό, 1/8, 1/16, 1/32, @ 6/7/8 MHz

---

WATCH IT IN
ACTION

---
---
All-In-One
Aerial Imaging Packages
GoPro Camera
w/Gimbal Mount, RTV & FPV Screen
Satellite quality data,
leaf-scale resolution!
---